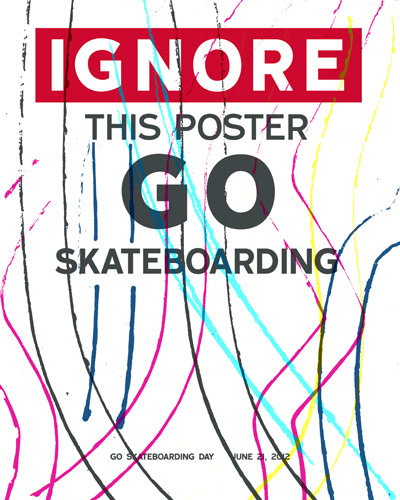 So majority of true skaters know that June 21st is "Go Skateboard Day", hopefully they know it's the first day of summer as well. There will be a ton of events around the province of British Columbia, and of course the usual mass of people meeting up at the Vancouver Skate Plaza in the early afternoon to roam the downtown streets together in a mega-posse hitting up random spots and competing for sweet prizes.
We'll see you there.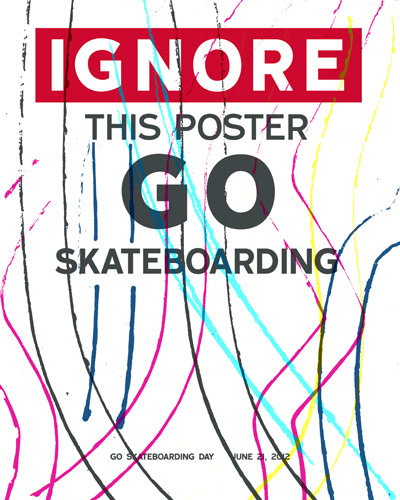 West 49 does things a little differently by setting up small venues at local skate parks to give all those unfortunate kids that couldn't make it downtown a chance to score some gear too. They will be coming to a park near you.
See below for where and what time –
JOIN WEST 49 FOR GO SKATEBOARDING DAY 2012
VISIT YOUR LOCAL WEST 49 STORE FOR MORE DETAILS ON THE EVENTS.
3:00 PM – 6:00 PM

Our GSD2012 will be all about hanging out and skating. We will have games of S.K.A.T.E. and Best Trick and will be giving out prizes for winners. Trick Tips will also be provided by our in-house skate guru, John. We want to get lots of smaller prizes so that no one feels left out. We also will be using our West 49 banners and giving away all the Ele-ment GWP posters. Basically, it is just going to be an awesome day at the park. 9145 Corbould Street.West 49 Cottonwood Mall
10:00 AM – 6:00 PM

Go Skate Day! We will be setting up a tent and table displaying some prizes and promoting our shop. We will be holding some contests, having a few draws and giving away some freebies in order to stoke every skater from all ages! Island Parkway West 49 Aberdeen Mall
2:00 PM – 6:00 PM.

West 49's Go Skateboarding Day is a super fun day of skating for all ages and abilities at Ben Lee Skatepark! West 49's skateboarding staff and flow team will be on hand to share their trick tips. Come on out and play a game of S.K.A.T.E. or take home a prize just for landing a sick trick. Plus bonus mystery prizes that anyone can win! Bring your piggy bank for our hotdog BBQ, proceeds will go to a local charity. 'On Leathead Rd. between McPhee St and Franklyn Rd. West 49 Orchard Park Mall
3:00 PM – 6:00 PM

Giving out a ton of prizes! Will have mini skate comps to win, all age and experience levels welcome. behind the Canadian Tire at 6900 Island Highway North West 49 Woodgrove Centre
12:00 PM

GoSkate day contests and a BBQ! 2850 Shaughnessy Street West 49 Place D'Orleans
12:00 PM

Do you love to skateboard? Skaters of all ages and levels, come down to Rotary Skatepark and have an all-around great time with the West 49 team! Massey Drive. West 49 Pine Centre
12:00 PM – 4:00 PM

BBQ hot dogs, hamburgers, veggie burgers. Skate raffle, best trick contests, giveaways. 6609-6789 Jubilee Avenue.West 49 Woodgrove Centre
3:00 PM – 6:00 PM.

Fun day full of skating, prizes, and games of S.K.A.T.E. 17848 64th Avenue. West 49 Willowbrook Shopping Centre
1:00 PM.

Will be handing out posters and lanyards, and holding a S.K.A.T.E competition. Behind Seylynn Hall, 625 Mountain Highway North. West 49 Park Royal
5:00 PM – 8:00 PM.

Best trick competitions at three skill levels. At the main intersection of Highway 6 and 97. West 49 Village Green
12:00 PM

Best trick competitions and giveaways! 4100 Lambrick Way West 49 Mayfair Mall
FIND EVENTS IN YOUR AREA: