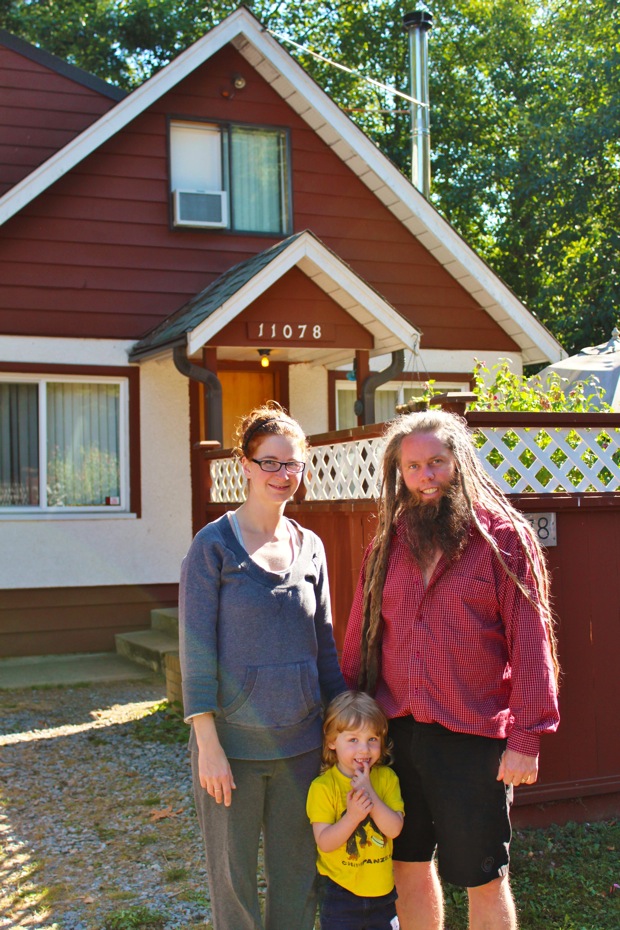 Every day I feel blessed to be alive for so many reasons, there were many times as I grew up that I hated the world so much I didn't want to be part of it anymore but I always pushed through. Since I moved to BC in 1998 I have been so lucky to live the life I live with so many amazing people of all ages surrounding me at all times. I have friends that are in their 50's & 60's, I have friends in their 30's & 40's and I have friends who are 20, 16, 12 and even younger. It's awesome how when you just accept people for who they are you don't judge them on things like age or appearance or anything else. I think growing up as a skateboarder/snowboarder taught me this way of thinking and I am so happy to have been a part of this culture for the past 28 years. Last year I went through some pretty tough depression with the loss of my Dad. I had just started this website (www.protestskateboards.com) about 2 months before he died and I remember the last conversation we ever had and I was telling him over the phone how I felt like I had slipped away from what I loved to do most and needed to stop working so hard at my Cabinet Business I was running at the time and focus more on Protest Skateboards again. Skateboarding was in my soul and I had spent the past 3 years at that time really working hard to make my woodworking business a success, but something was missing in my everyday life and I wasn't the happy Hippie Mike that I used to be. I also felt like I needed to free up more time to spend with my own son Kaelen as he was 2 1/2 years old at the time and I did not want to miss out on his childhood memories. So I decided to close down my Cabinet Business and resurrect myself back into the skateboard world. But I didn't want to just focus on Protest alone and what I was doing, but more on the entire local community and how much was actually happening in the Lower Mainland, BC, and all of Canada. My Dad knew how much passion I had towards skateboarding and making a positive impact in the world through skateboarding and he was very supportive during that conversation. I remember him saying that he was so proud of me for how far I had come with my Cabinet business, but to always follow my dreams, even if it meant starting from nothing again. So I started writing, writing about all kinds of things and the website started churning out material, and when my dad passed away it just created a huge fire inside me to keep on going at full speed for as long as possible. He meant everything to me and he was gone, and I wasn't going to lose anything else at that moment. I would just lock myself in my office and write. Things started happening fast and before I knew it people all over were talking about my site and the articles, interviews, contests and recaps that were on it. I started feeling a little better but my emotions stayed raw for a long time.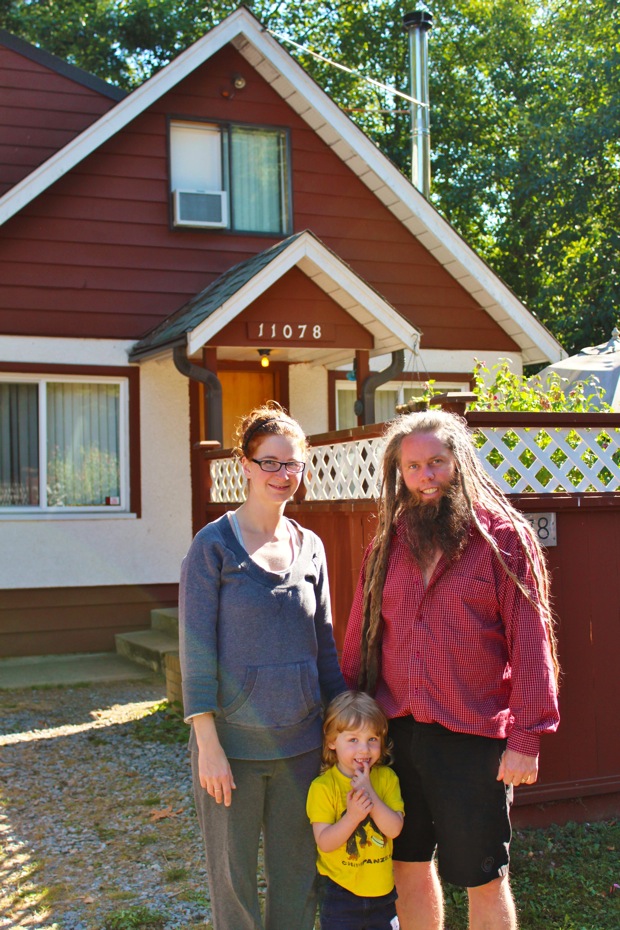 Nothing makes me happier than seeing others enjoying themselves because of something that I created for them, and I think that's why I push myself over the limit so much where I just keep on thinking of awesome new ideas and then do whatever it takes to bring them to life. When I was growing up I always remembered the people that brought me opportunities to grow and gave me what I needed to survive and stay happy, and the ones that shared important knowledge with me that mattered in life, and that is probably why I feel the need to give so much back to so many people. I was blessed with love from every direction even when I didn't want it, and now it is reflecting back to the next generation through me.
When I look at my life today I am truly happy – I have a beautiful caring wife, a son that I couldn't be more proud of, thousands of friends who love me, a sweet house with an amazing yard, multiple successful businesses, and my skateboard. There was an article that recently came out in Concrete Wave Magazine that was all about how skateboarding saves your life and points you down the right roads at the right times and it is so true. I was a big part of why that article was written and all the legends speak the same language in it – if it wasn't for skateboarding, they would have nothing. So I want you to think about this for a minute, "What do you do every day?" and "What makes you happy in life?" Now put those 2 questions together and ask yourself this one – "How can you take what makes you happy in life and do it every day?" That question is the key to success, the key to happiness, and the key to a wonderful life.
In April 2012 I asked myself that question and the answer changed my life forever…