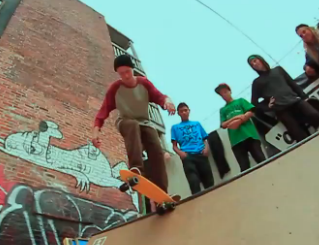 [vimeo id="50511079″ width="620″ height="360″]
Oh man, I was already super bummed that I missed this contest, and now I see the video. I love Mini-Ramps!! I totally would have loved to be there for this jam, but had already planned on a Best Trick at Chuck Bailey the same night not knowing about it. Either way, looked like everyone that showed up had a great time and I'll make sure to be at the next one. At least with Sheldon's video I can pretend I was there hangin' out.
Cole Nowicki, Giet Rolan, Rob Rickaby, Adam Richter, and many more.
Check it