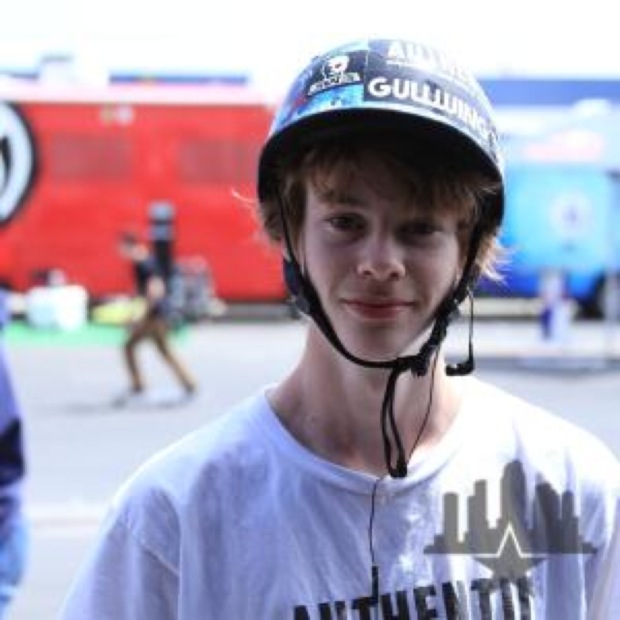 What did you do for your 18th birthday to make it the most memorable experience? Most of us don't have a clue, but after today I don't think Andy Anderson will ever forget what he did.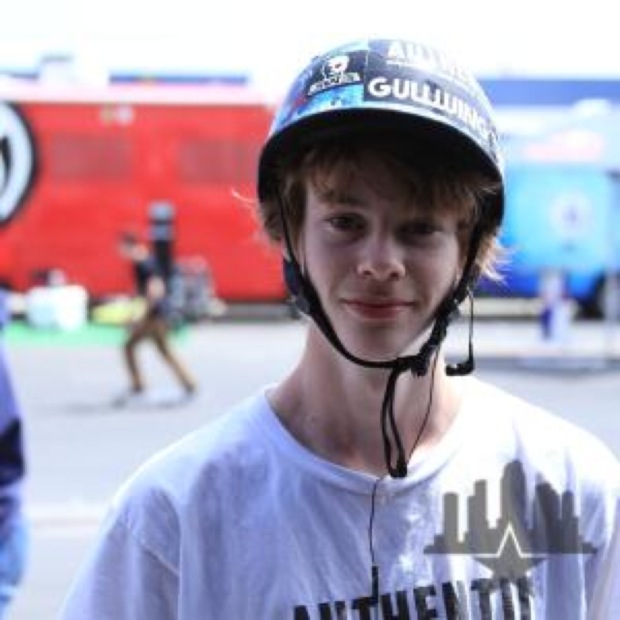 It was Andy's 18th birthday and he woke up ready to compete in the Semi Finals of Damn Am 2014 in Costa Mesa. Stoked as can be he was keeping me in the loop and we connected through text message back and forth all morning. I thought it was awesome when he said to me "Today is about Big Smiles and Having Fun", it was like everything I ever taught him just came out of his mouth in one sentence. Andy was down in Cali to make his presence known but also just wants to be part of the event and have a good memory of it. He made it to Semi's in 31st place which was sick enough out of 200 shredders but he knew he didn't have to go overboard to keep the stoke alive.
I've known Andy sine he was barely 7 years old and have been a coach and mentor to him ever since, I have taught him a lot about skateboarding and a lot about life in general, and to see him grow into a man is awesome, but to have him grow into a man that rips it hard on a skateboard and represents my companies is so amazing. We have the coolest relationship and I believe it will last forever. Last year Andy went down to Costa Mesa and competed in this same event and he did awesome then too but didn't make it past the first day. One thing that was the same both years was that he was the crowd favourite getting people super hyped with his creative style and unique trickery. So this year he was awarded with the DVS Allingoodfun Award and everyone will remember him as the kid that just went out to have a good time but still kicked some ass. Finishing strong in 23rd place Andy has made me proud once again. It's his 18th birthday, his first day as a true Adult, and one of the best days of his life. Now it's time to make more days like this one.
Protest Skateboards stands behind this kid 100%, and so should you…
Contest Results
http://skateparkoftampa.com/results/1059/Damn_Am_Costa_Mesa_2014_Semi-Finals