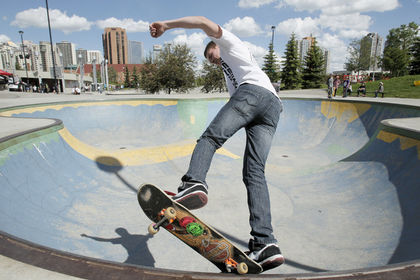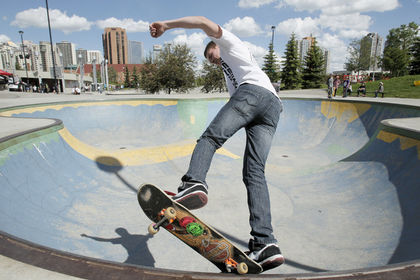 The Calgary Sun featured this article on Monday announcing that they are planning to build 50 new skate parks throughout the City of Calgary in the next decade. Calgary being a huge city and one of the fastest growing in North America has the space and need for such a project. Home of the Millennium Park, Calgary is full of park users, skaters, bikers and those "usually in the way" scooter kids, and they have helped to produce a few core names.
With an $11 Million budget, it has been proposed that they will be producing 50 new parks overall but the City itself will not be in charge of maintenance or operations so they are looking for non-profit organizations or groups to take ownership over each park and manage it. This could be easier for the skaters or harder, but what we see it as is a huge step backwards in partnership between the skateboard community and the government. But it is Alberta…
The article is a little confusing and not quite convincing that they are fully prepared for this venture, but it is on the table, and it sounds like it's about to begin.
Guess we'll be making some more trips to Calgary in the near future
http://www.calgarysun.com/2013/04/14/calgary-officials-start-wheels-rolling-on-new-skateboard-parks