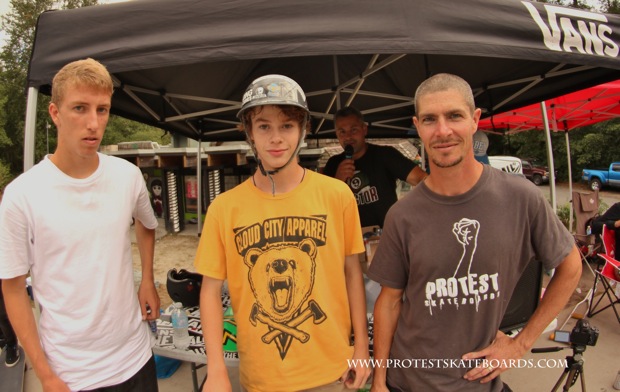 The 19th annual Bowl Series and another stop ay Squamish Bowl which is hosted by Stuntwood Skate Shop which is located right around the corner from the park. This one doesn't necessarily count as part of the series but it fills up with the same crowd. This time though you get to see how the competitors relate to coping and 9' vert walls
So the weather was definitely hit and miss and it could have rained at any given moment when the contest was first starting. But as the day went on, the clouds separated and blue skies surrounded the park for Advanced, The beginners started things off with some wild lines, and some of them were seriously shredding. Theo and Django Caseley made the trek from East Van so they could try a win prizes and they did. Local boy Jacob showed off his skills on the coping too while some of the real young kids like Presley and Kaelen ripped back and forth. The Intermediates were pretty hardcore and they were displaying their fearless sides with backside disasters and grinds all over. Even the ladies ripped up the bowl and made the coping chime.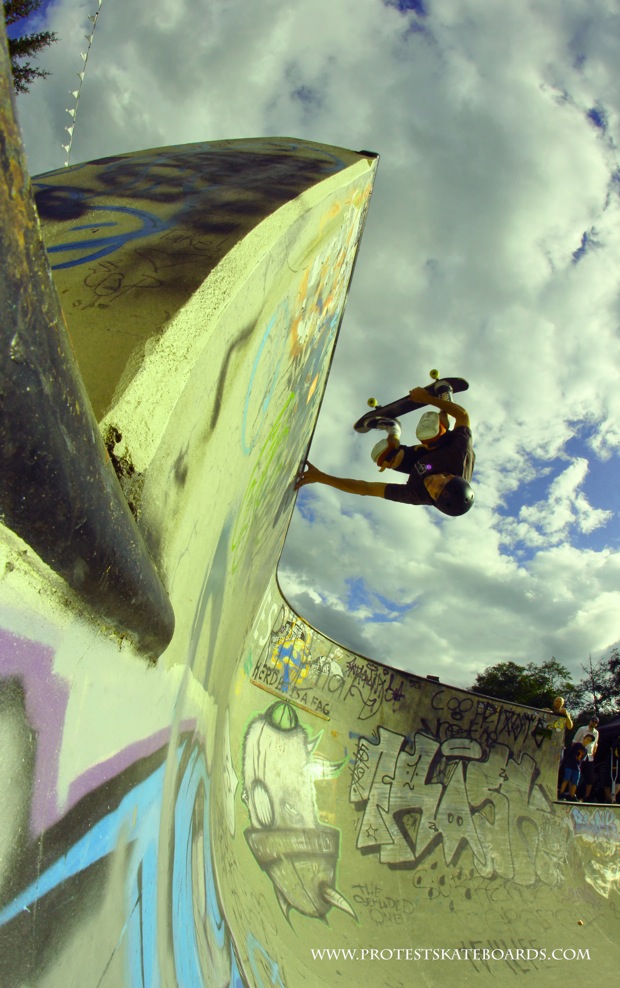 But the real part of this event was all about Advanced. Brad Muscat was reminding everyone why his nickname was Fighter as he showed up with a broken wrist in a half cast but still used that hand many times to grab on to his infamous benihanas. Bushman and Eve Feaver were shredding every inch of the bowl and dominating the vert wall all day. Bushman tossed some sick frontside airs and 5-0's over the loveseat while Eve played straight up and down on the vert wall with nosepicks, inverts and airs. Nate Lacoste was there throwing down noseblunts in the shallow and tons of sick half cab airs on the vert wall while Andy Anderson destroyed every inch of coping with a million ridiculous tricks nobody understood. But all eyes were on Frontside Kid this day. James Clarke came out for the first time and blasted through the bowl charging hard for 6' airs over the hips, frontside disasters on the vert wall and huge indy transfers over the island. James skated like a machine all day and impressed everyone. We were all surprised when he ended up in 2nd place but that's the way the judges judged it.
Sick contest with sweet people and beautiful mountain weather.
Until next year…
Andy Anderson
James Clarke
Eve Feaver