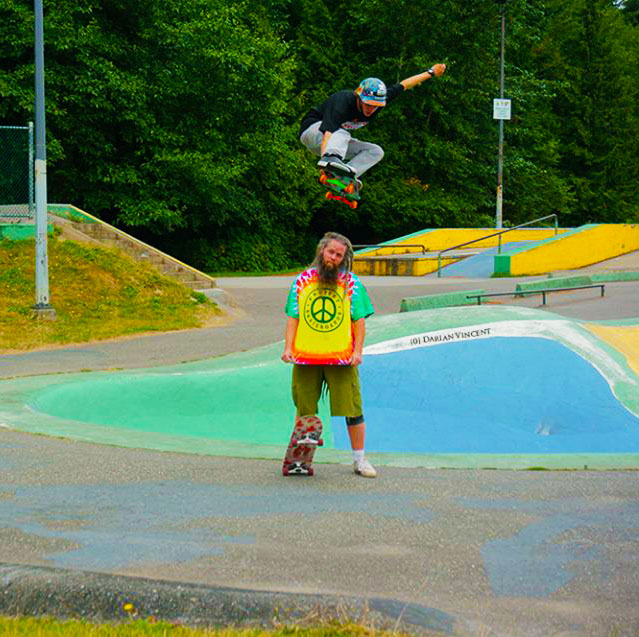 Look back in time to how Hippie Mike and Protest Skateboards impacted the world around them between the years of 2010 and 2016. From team rider profiles, stories and videos, to articles about the positive side of skateboarding in the Lower Mainland of British Columbia. Protest Skateboards has been live on the scene since 2002 and has always been about the positive growth of the skateboard community.
Features on:
Hippie Mike's Tour de Surrey
Hippie Mike's Super Tour
The World Round Up Freestyle Skateboarding Championships
The Evolution of Skateboarding in Canada
Glory Daze with Hippie Mike
Stories, photos and videos of Andy Anderson, Ryan Brynelson, Merrick Orr, and other young skateboarders who grew up under the mentorship of Hippie Mike
and much much more….