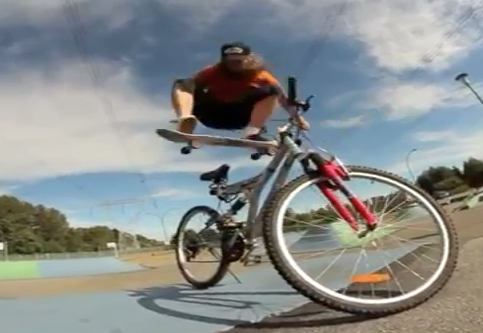 You down with BCP? Yeah you know meeee!!
If you don't know what BCP stands for then you definitely were not there during the eras of destruction at Surrey's own Bear Creek Park. Back in the day, even before my time there, some serious tricks used to go down. Back when Clint Proulx used to be skinny and knew how to fly, blasting Benihana's over the big volcano –  everybody would go huge there. People always say that Bear Creek was a bike park, that's 'cause they don't understand how to ride those obstacles properly. Clint Proulx, Chris Bone, Scotty MacIntosh, Ben Wheeler and others all created what that place was about in the '90's. Then came the era when people stopped airing so much and tricks were getting more tech, Jay Mykyte, Stu Benoit, Drew Boyle, Joel Chamberlayne and myself set the standard for the young bucks in the new millenium. And then kids like Scotty Tyson just learned everything. BCP was an amazing park to be a local at, and still today lives on as one of the most unique skate parks I've ever skated. So many tricks I can think of that I need to go to Bear Creek to do, because that obstacle doesn't exist anywhere else. That's awesome.
Just to reminisce the old days, Jordan Strong and I hit up one of my fav parks so I could toss down some memories…
BCP!