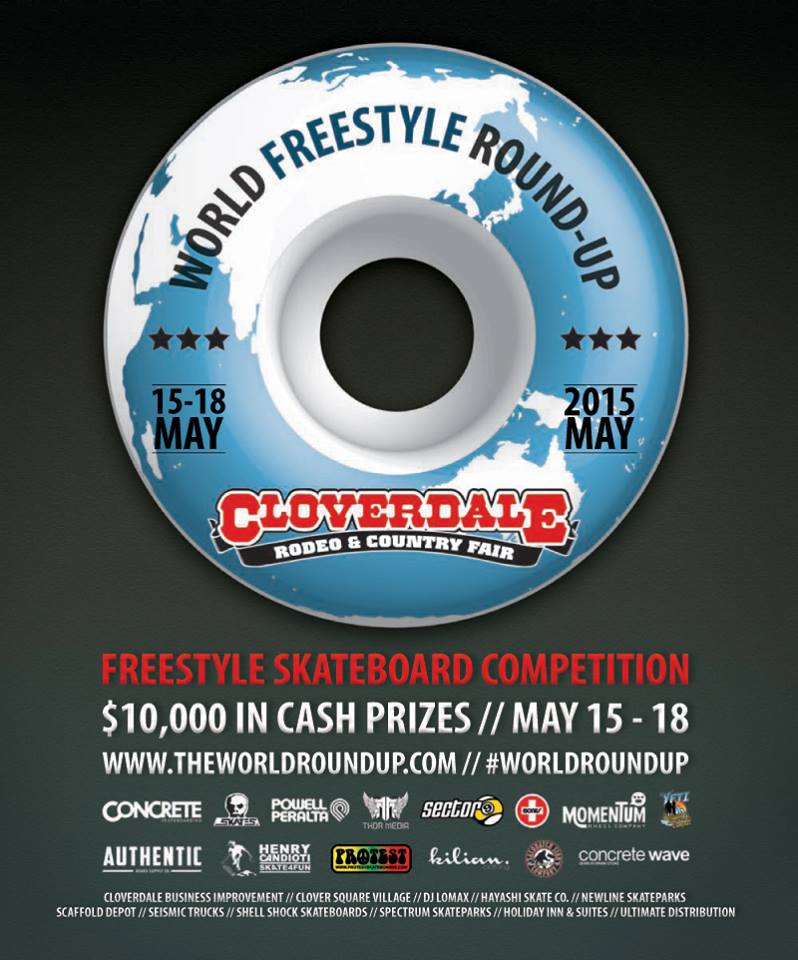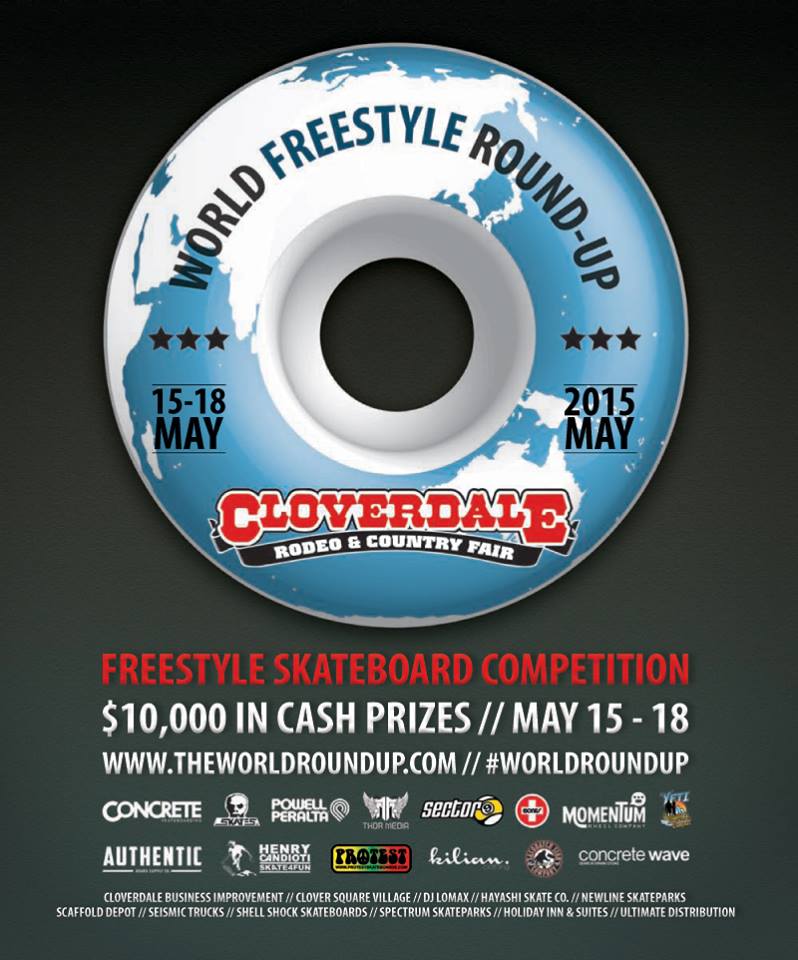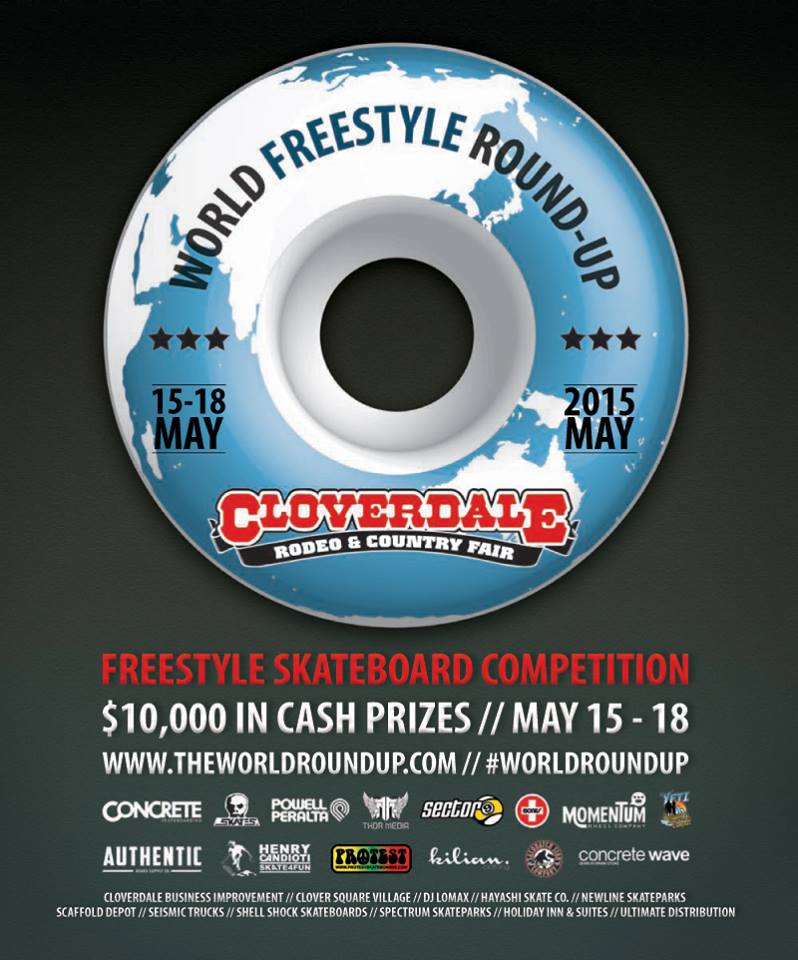 Year number 4 of this amazing and unique skateboard event starts Friday May 15th at the Cloverdale Rodeo, it's The World Round Up featuring the best of the best of Freestyle Skateboarders from around the world showcasing their skills and trying to beat out their friends for the cash.
Last year Mike Osterman did the impossible in the Pro division and took out Guenter Mokyulus, but the phenomenon was in the Amateur division when 11 year old Isamu Yamamoto flew in from Japan and owned the podium the entire weekend. Will he be in the Pro division this year or still ride it out in Am? Only 1 way to find out.
We will be on site filming the event and keeping you updated all weekend. Here is the recap video from last year to get you stoked
It's not about being the champ, it's about being the best they can be and hoping that's better than the next guy. These guys train themselves to be awesome and on point and it is a tough event to judge.
The event runs all weekend long with the Finals happening on Sunday. It takes place inside the curling rink and once you pay to get in to the Rodeo and Fair you can come in and out of the arena.
Check out http://www.theworldroundup.com/ for details and schedule
See you there