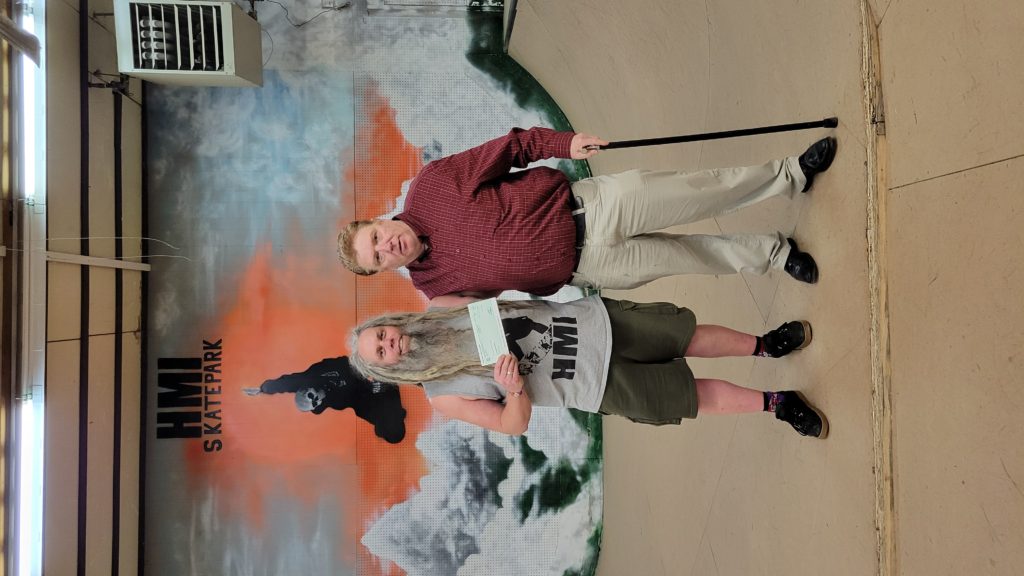 Huge Thanks to Dennis Adamson who represents Area B of the Fraser Valley Regional District for helping us run what will go down as one of the Best Skateboard Contests of the decade – The First Blood Battle!!
Dennis came into HMI Skate Park about a month ago and asked "How much do you need to run another event like the one you did in March but better?" And then proceeded to tell us that Area B wanted to donate $5000 for us to do just that.
And so became the 1st annual First Blood Battle at HMI Skate Park!!
This being the 40th Anniversary of the Rambo: First Blood movie that was filmed in the town of Hope, plus being the First Full Run contest at HMI, we figured we would play on that for the title.
The rules are simple at this event, register in your appropriate category (Mini, Beginner, Intermediate, Advanced or Ladies Beginner, Ladies Advanced) and get warmed up for your Runs.
Each competitor of each category will get 2 runs by themselves to impress the Guest Judges and try to qualify their way into the Finals.
Top 5 of each category will compete in a 5 person Finals Jam Session
All 5 will receive prizes, but Top 3 will take home custom made Plaques with the event title and their final Placing on it
Once all categories are complete there will be an Advanced Best Trick Contest with CASH Prizes
The donation from FVRD Area B will be used towards paying an event DJ, event Photographer, Guest Judges, cost of Plaques and Trophies, Advertising costs, extra Staff and Park Operations Costs, Plus some CASH for the Advanced Best Trick
The First Blood Battle
Open to All Ages/All Skill Levels
May 28th, 2022
12-6pm
HMI Skate Park – 840 5th Ave in Hope BC
$10 to Enter
This is one you Won't want to miss!!