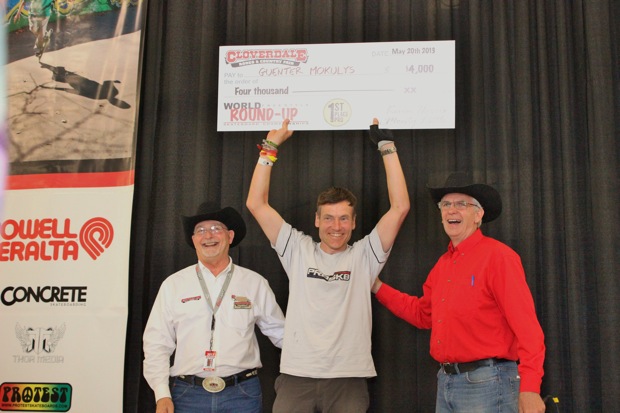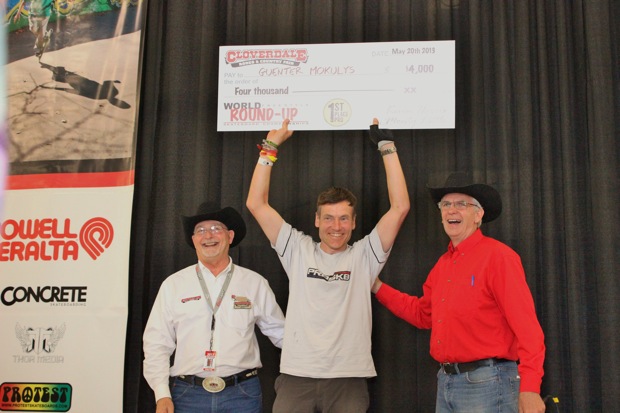 Once again, Wow! What a weekend of insanity. Being a skateboarder for over a quarter century I have seen a lot of amazing talent and have been to and organized many skateboard events, small and big, but this one was at the top of the list for awesomeness. Not since Slam City Jam have I seen so many unbelievable skaters in one room in the Lower Mainland. These guys know how to put on a show….
Big thanks to Monty Little and Kevin Harris for putting in the hours of labour to set this Freestyle Championship up, and also to house contestants from all over the world. I had the pleasure of being the main Videographer for this event and I will be releasing a short video/interview for each contestant as well as a 15 minute Recap Video of the entire event. I got to meet everyone that was there on a more personal level and really enjoyed my time with each of them. And to top it off I was honoured by Monty and Kevin with a Kevin Harris/Skull Skates Deck signed by everyone and a Bob Marley Freedom Flag – so stoked!! Be ready for all the videos to come out throughout the next week.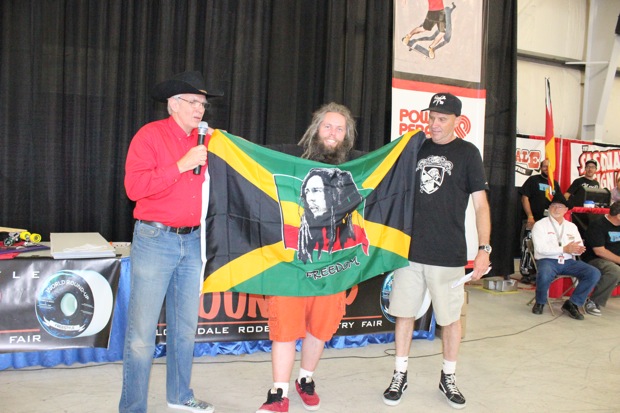 As for the results, it was tough in both Categories. The Amateurs had some serious battles going on and people jumped positions between the Semi-Finals and Finals. I am Proud to announce that 2 of our Protest Riders made Top 3 and you know who they are – Andy Anderson took 3rd Place, which is huge considering that he just really got into Freestyle on a serious note one year ago at last year's World Round Up. Then it came down to Ryan Brynelson and Kaue Arouja for 1st and 2nd. They both had flawless, consistent and insane runs in the Finals and somehow Ryan Brynelson accomplished his goal and is now the #1 Ranked Amateur Freestyle Skateboarder in the World. Give it up for the Protest Kids!!!
In the Pro's it was tight and I mean tiiiiiiiiight. So tight that the Top 5 were all scored within 1 point of each other. One of the competitors was really pushing for me to hook him up with sponsorship and he is definitely deserving so we have added him onto the Protest Team. Lucio Flavio Simas de Lima from Brazil is now sponsored by Protest Skateboards and finished in 7th Place in the Pro Division. He is stoked!!
I gotta give it up to all the Pros, this was a difficult competition and even though they all love each other like family, everyone was there with the same goal to win. Per Canguru from Brazil went into the Finals in 2nd Place but had some difficulty in his runs and ended up in 5th. Masahiro Fujii from Japan destroyed the place and had the crowd going crazy all day every day and ended up in 4th Place. Mike Osterman from USA is one of the most solid skateboarders I've ever seen, he stomps every trick with more power than he uses to pop them and he pulled through for a 3rd Place finish. The biggest surprise of the contest was Seya Nakano from Japan who is not a sponsored Pro but entered into the Pro Category in hopes of success that would help make that sponsorship happen, and I think his chances of it happen are very high now since he put on an amazing Demo of how good he is and ended up in 2nd Place. So good!!
The winner was almost inevitable right from Day 1 – Guenter Mokulys from Berlin, Germany has been skating Freestyle for decades and when he's on his game, he is almost untouchable. He dominated the entire weekend right from the get-go and proved himself once again to be the champ by winning 1st Place at The World Round Up Freestyle Championship 2013. This was huge piece of history as this was Guenter's 10th big win and he is now a 10-Time Freestyle World Champion. 
Give it up for Guenter Mokulys!!!
This event was soooooo awesome. I asked so many competitors in their interviews the same question "What will be your biggest memory from this event?" and the majority had the same answer – to see all their friends from around the world who they share a special and unique passion with, and the feeling that filled the atmosphere which was so positive. It felt like a huge Family Reunion and I can't believe how so many people who speak completely different languages can all come together in unity and be as one in this little space. That is the beauty of acceptance.
Cheers to everyone who came out, and understand that the love shared throughout the arena was made possible by riding a piece of wood with some wheels bolted on to it.
Skateboard for Life….Skateboard for Love
– Hippie Mike
World Round Up 2013 Results
Amateur

Ryan Brynelson – Canada         
Kaue Arouja – Brazil        
Andy Anderson – Canada       
Jacob Whitt – USA       
Thomas Nascimento – Brazil     
Felix "Fleppo" Jonsson – Sweden  
Daniel Trujillo – USA         
Mic Murayama – Japan    
Alejandro C Finy – Costa Rica      
Adam Flood – Canada       
Professional
Guenter Mokulys – Germany
Seya Nakano – Japan
Mike Osterman – USA
Masahiro Fujii – Japan
Per Canguru – Brazil
Stefan "Lillis" Akesson –Sweden
Lucio Lima – Brazil
Rene Shigueto – Brazil
Jesse Whalen – USA
Albert Kuncz – Hungary/Slovakia
Other Competitors not in Top 10
Amateur
Rickey Rodriguez – USA AJ Kohn – USA
Sam McKinlay – Canada Bert Mathieson – USA
Yuta Miyatake – Japan Christian Heise – Germany
Professional

Dan Garb – USA
Darryl Grogan – USA
Lucas Gomes – Brazil
Lynn Cooper – USA
Stefan Albert – Germany
Tai Tai – Brazil
Takashi Suzuki – Japan
Tomo Koyano – Japan
Toshiaki Fujii – Japan
Photos from Day 4