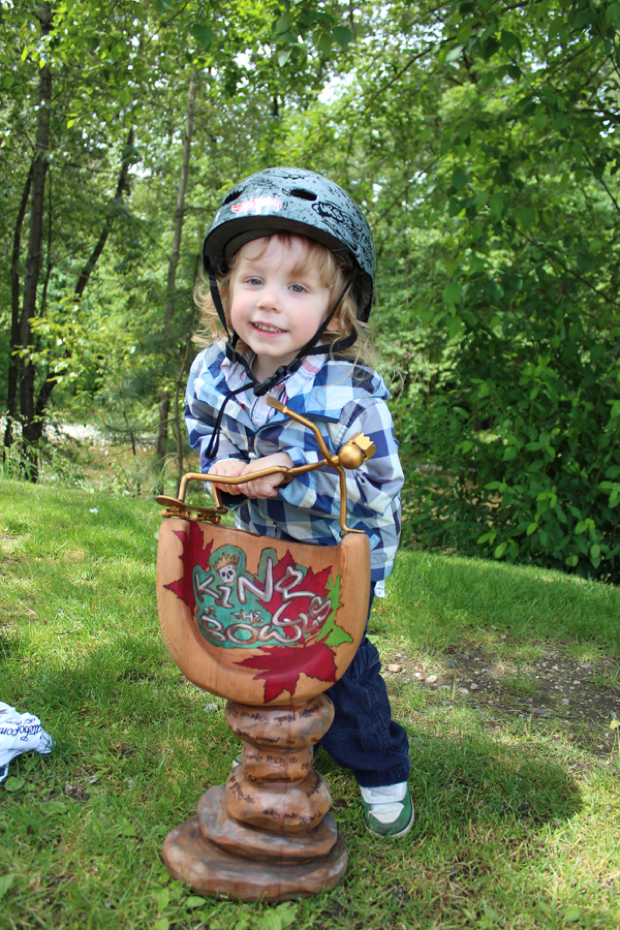 Oh so many kings in this world, but 18 in particular that will hold their titles with great pride for the rest of their lives.
This weekend marks the end of the 19th year for The King of The Bowl Series as Strato and the crew head up to Squamish and Whistler to finish off the season. Beef Under the Chief at Squamish is always a solid event, and it's also the only bowl on the series that has coping so it makes for a completely different feel, less bonelesses and more grinders. If you've never been to Squamish it's a tough little bowl to figure out, and has a serious steep wall with a corner pocket and a loveseat to carve, grind and air over if you're man enough. The Bushman is all man, and when he rolls in you better get out of the bowl because he ain't stoppin' for nothin', and if you see him heading towards the corner pocket grab your camera because he's gonna do something hardcore. Bushman might be the only person who can air over the loveseat.
All the crew's gonna be there including a bunch of dudes that missed it last year.
On Sunday after a crazy night of camping, everyone will relocate to Whistler as the series continues for the grand finale. Whistler Bowl is one of the best of the old bowls competing with Seylynn for the title. It has a wicked speed line, tons of spots to catch humungous airs out of and a sweet barricade at the top of the bathtub section. Every year at Whistler is awesome and something new will be done for sure. This is how the summer sessions of the old bowls end every year and it's always a great show. Last year it was obvious as Adam Hopkins was crowned the King of the Bowls since he won all 5 events, but there are no repeats so him and the other 18 people whose names are engraved on that amazing handcarved trophy will have to wait and see who will join them in the rankings of the irresistable title
King of the Bowls…
August 17th & 18th 
Come out and join in the fun if you can