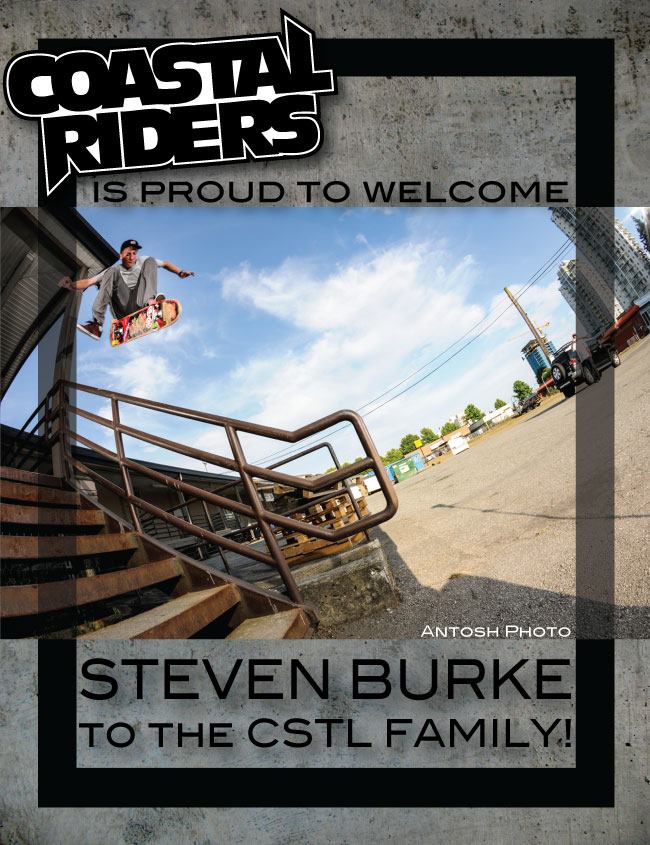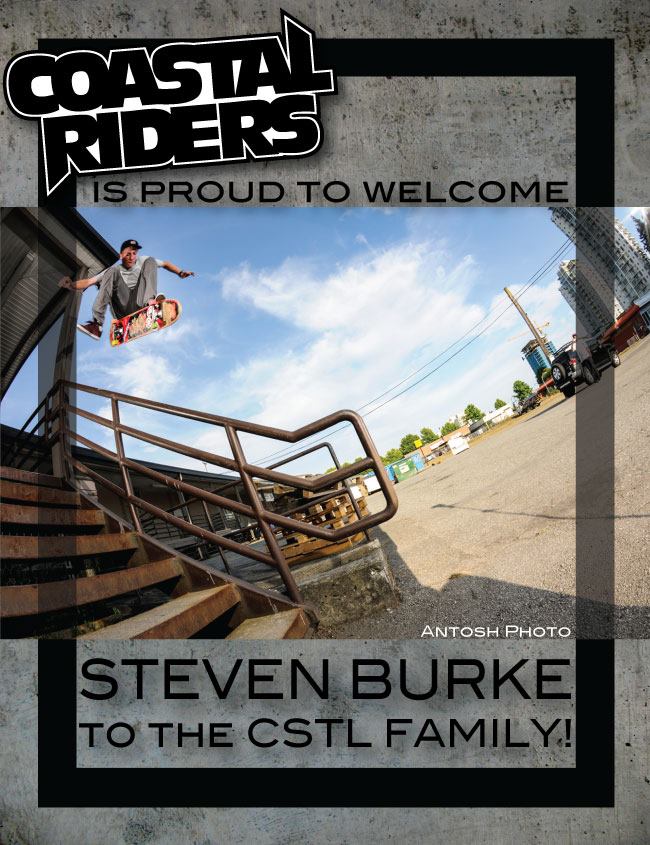 Another one of those young local kids that I remember as a little dude, coming out to my events with Ryan Barron and competing with all the others, but this one you could tell had some serious talent inside him, even back then.
Steven Burke was always good at skateboarding and he picked the right crew to hang out while he was growing up. Localizing the North Delta and Fleetwood skate parks, Steven skated with the best of the best from the Delta/Surrey/Langley scene. As Steven grew, he grew extra tall, and that can be a huge benefit to a skateboarder, especially one that likes to skate ledges and rails. Not afraid to try the super tech tricks, Steven Burke has proven himself to be totally amazing in the past year and I am proud to see him get put onto the Coastal Riders Team.
Skating with Jordan Zazula, Magnus Hansen, Dave Stevens and the rest of the crew all the time has definitely helped to push him along, and you know he's only gonna get better from here.
A sincere congratulations straight from Hippie Mike buddy! You definitely deserve it.
Now go out there and kill it