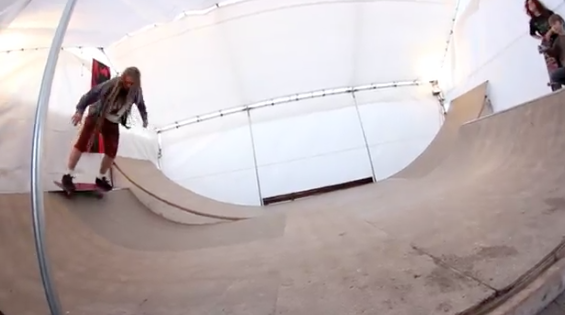 Last week Hippie Mike and Jeff Cole headed down to East Van to hang out with 2 of the craziest little dudes around – Django and Theo. These guys are super young and love to skate. You might know them from Kensington Park, China Creek, or have seen them shredding in the Beginner Category at any of the Bowl Series Competitions. They both qualify as "Long-Hairs" so that gets big points from Hippie Mike right away, and Django is very unique as he only skates on his knees – Friggin' Maniac!
Anyway, they told Jeff about their Mini Ramp when they were at PD's one day and invited us to come play on it. It was tiny, tight and lots of fun. And under cover, which in Vancouver, is the probably biggest bonus of all. This ramp is going to produce 2 awesome skaters.
Thanks for the session boys!
[youtube id="N6g56v7H63E" width="620″ height="360″]