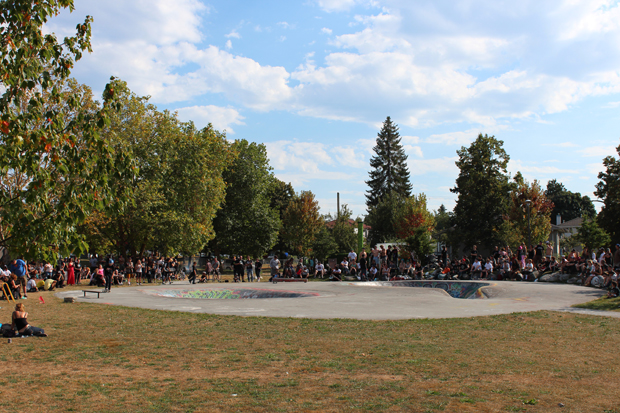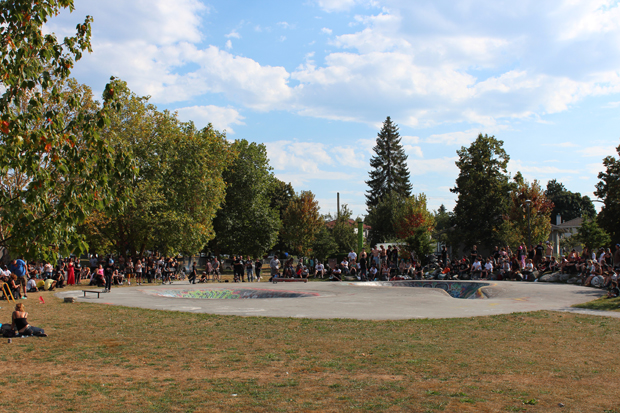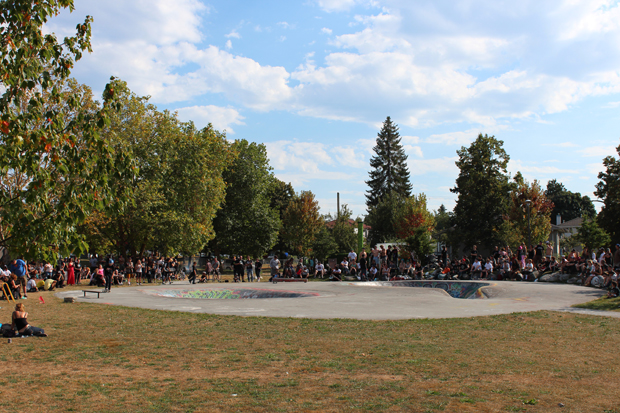 For those of you that weren't around in the 80's or maybe just weren't hardcore enough you might not know who the JAKS are, but if you skated any of the parks back in those days you definitely do. China Creek Locals always partying and having a good time, and shredding the bowls on their skateboards. Every year for at least the past 20, the JAKS have held their annual contest on the 2nd Saturday of September at Vancouver's oldest skate park – China Creek. The Creek is still a sick spot to skate if you know what real skateboarding is. All that's there is a bathtub bowl and a tea cup bowl and you can shred them for hours. Real skateboarding came from surfing and this place is perfect to go fast, crave hard and slash everything.
Dennis Regan at RollingBonesPodCast filmed the contest last year (2012) and put together a full montage showcasing some of the highlights. It's super awesome just to see the younger generation kids showing up to skate and actually understanding the park.
If you know about the JAKS contests, you'll love the video, and if you don't then it's time to learn a history lesson….
Hit up the website and watch the vid. Who knows, you might even see me, Hippie Mike in there.
http://rollingbonespodcast.com/
You will have to download it if you're watching from a computer.