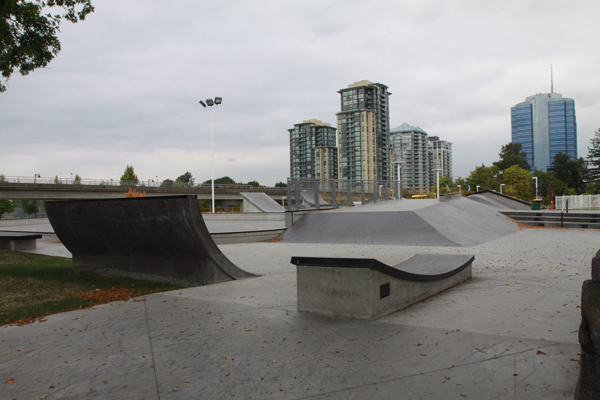 It was looking promising as I pulled up to the Chuck Bailey skatepark on May 4th, 2012 to start setting up for the skateboard contests planned to take place later that day. You could see the sun starting to peak through the clouds and the bright blue sky was making its way over the park. There were already a decent amount of people warming up and there was a good vibe in the park, with lots of familiar faces from those who competed in Hippie Mike's Tour De Surrey last year. The only difference with this contest was that it was only going to be open to people 18 or under because of Youth Week and Jaden Easton-Ellett and Andy Anderson were going to be MCing it.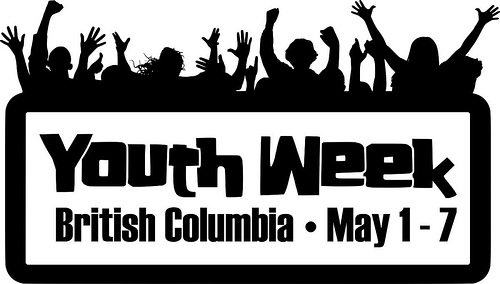 When the contest was about to start we had a total of 3 Minis, 7 Beginners, 7 Intermediates and 5 Advanced riders — which was not bad. The Mini category went by quickly with J.R. Barron destroying numerous obstacles in the park, definitely showing improvements from last year. When we got to the beginner category I think a lot of people were blown away by a lot of these guys skills. With a roster full of names such as Adam Lewis, Mathew Major, and Riku Mochizuki (to only name a few) it is no wonder why.
Just as we finished the Beginner category it started POURING rain, and I am not just talking about a little bit of rain. It literally soaked the entire park with massive puddles in minutes and then turned into hail later on. As everyone ducked for shelter in the bowl, we had to rush and make sure the DJ equipment would stay dry so we could continue the contest.
This meant the Intermediates and Advanced categories would have to be confined to the bowl, but this didn't stop some crazy tricks from going down. In the Intermediate category Malek Salem threw down a rad nollie bigspin on barricade wall, and we saw some other tiiiight tricks from people rippin' the bowl. When the advanced category came around things heated up even more.Dominic Devries pulled out a 3-flip on the barricade wall, a bunch of other tricks were landed over the quarter pipe gap. Sure enough, when it came to Andy Anderson's run he hit up the entire bowl missing only a couple tricks in his first run.
The Youth Week Chuck Bailey 2012 contest was a great success, and we look forward to seeing you Sunday at the South Surrey Skatepark for a skate Jam starting at around noon.
Contest Results
Mini: 1st – J.R. Barron, 2nd – Bachuoch Michael, 3rd – Blaine
Beginner 1st – Morgan Skinner, 2nd – Adam Lewis, 3rd – Matthew Major
Intermediate: 1st – Jacob Drescher, 2nd – Jackson Hawthorne, 3rd – Malek Salem
Advanced: 1st – Andy Anderson, 2nd – Dominic Devries, 3rd – Gabe DiNorscio