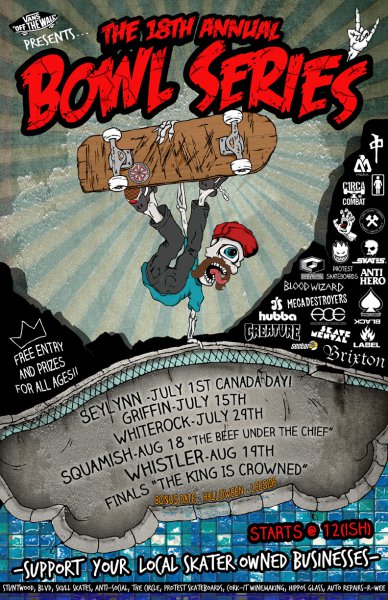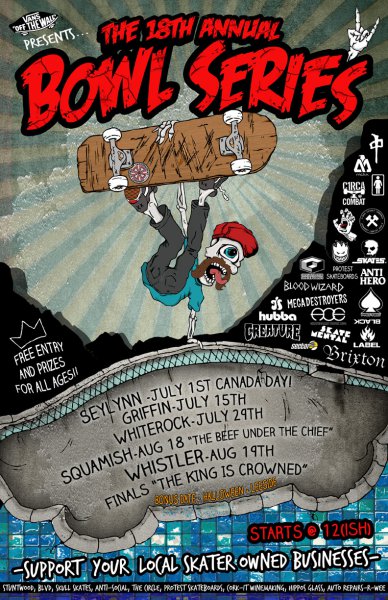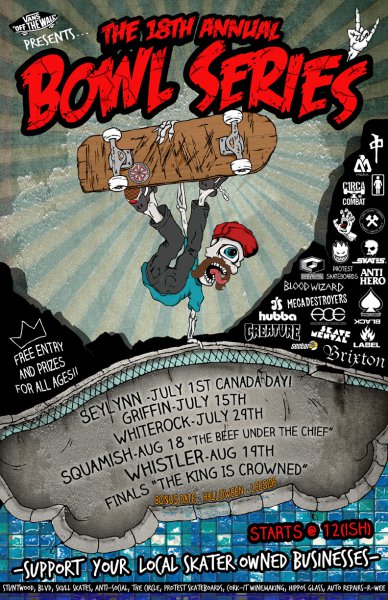 Every year I start planning our trip to Whistler for the Final Stop of the Bowl Series earlier and earlier. I love this trip every year. As soon as I have confirmation of the dates, we're figuring out where we're gonna stay and for how long, or even if we're gonna stay up there. This will be the first year I actually get to show up on the Saturday for the Squamish "Beef under the Chief" contest and I'm stoked.
Squamish – August 18th
Whistler – August 19th
Get your shit together and plan to come out. Even if it's just for one of the days. You can't pick too many spots better than these 2 to go hang out with a bunch of Old Schoolers, have a few cold drinks , and watch some stellar skateboarding.
And you get to find out who will be crowned "King of the Bowls" for 2012. I know who it is…
See ya there