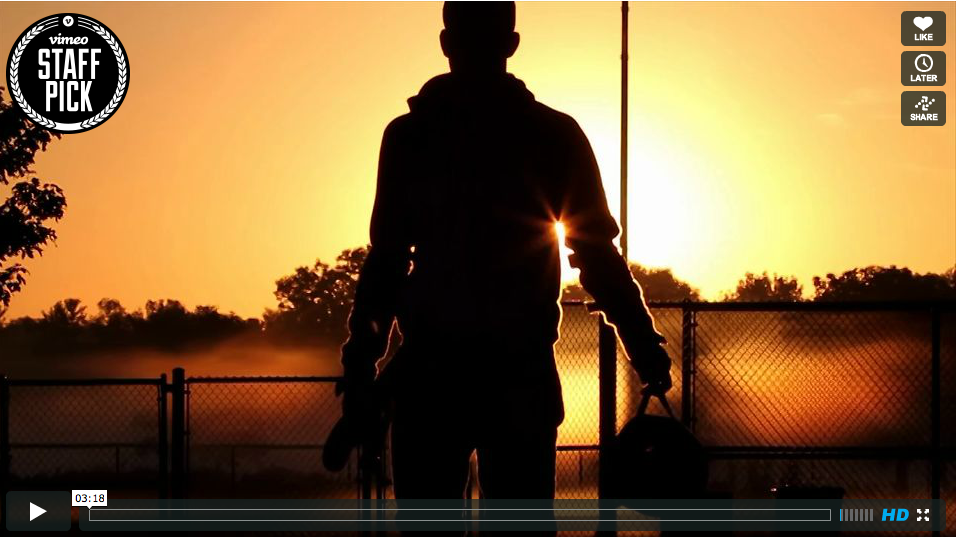 What is the definition of brave?
brave
[breyv]
adjective
possessing or exhibiting courage or courageous endurance.
Making a fine appearance.
Archaic . Excellent; fine; admirable.
noun
a brave person.
A warrior 
This kid is amazing, and may be the most hardcore person to ride a skateboard. We've seen many interesting cases of physically challenged people take up skateboarding over the past few decades and actually become famous from it – Pancho Moler, Jon Comer, Og de Souza. All of these guys changed the way we looked at skateboarding by competing with the best of the best at it. To me it's an amazing feeling to think of what goes through the minds of someone who can't walk, yet decides they want to skateboard, and hit 12 stair rails….
There's a new young hero to add to this unique list of people who will blow your mind. His name is Tommy Carroll and he is a major inspiration to many. Blinded at the age of 2 by cancer in his retinas, Tommy has lived his life in the dark so to say, but has brought his ambitions to the light. This kid goes out there and skateboards by the powers inside him, with absolutely no vision. He can drop in, grind, air and carve with no fear, using only his other senses to know where he is. What I want to know is how did this even begin? Who decided to let Tommy learn to skateboard? And how did he get to the point of confidence he is at right now?
I've taught many people how to skateboard and I can definitely see the benefit of taking someone who cannot see and getting them on a board rolling around and just learning those balance skills and repetitive motions. But skateboarding has an addiction attached to it, the addiction of learning. Once you begin to experience new obstacles, and tricks, you want more. So Tommy learned how to shred a bowl, and I only see him getting even better as time goes on.
This video is inspirational in so many ways, it makes you think about trying to drop in with your eyes closed. I've done it, and it's terrifying. It makes you wonder what drives his motivation. And it proves once again that anything is possible if you put your mind to it and commit.
Watch this video with respect, and try and put yourself in his shoes. Would you be this brave?
My favourite part is when the lights go out at the skate park – and it doesn't matter. Go Tommy!!
[vimeo id="56902953″ width="620″ height="360″]