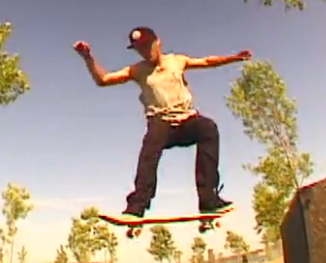 [vimeo id="51617115″ width="620″ height="360″]
Here's a video featuring "13 tricks with Will Cristofaro" that I ran across. This video is super sick filled with awesome spots that most people would be nervous to climb on. Edited by Benjamin Lachance for Universe Boardshop in Quebec – it features the talented skating of Jonathan Dawe, Alexis Martel, Jeff Denomme, Felix Boisclair, and of course William Cristofaro. What I really enjoyed watching this video is the obstacles they choose to skate. The tricks are bangin' but I'm all about the creative spots that people lay those tricks down on. The more that street skating changes to keep skaters off the normal ledge and rail obstacles, the more creative the skaters get in what they look at as skateable and the cooler the videos end up being.
Great Job Guys. Keep those wheels rollin'.