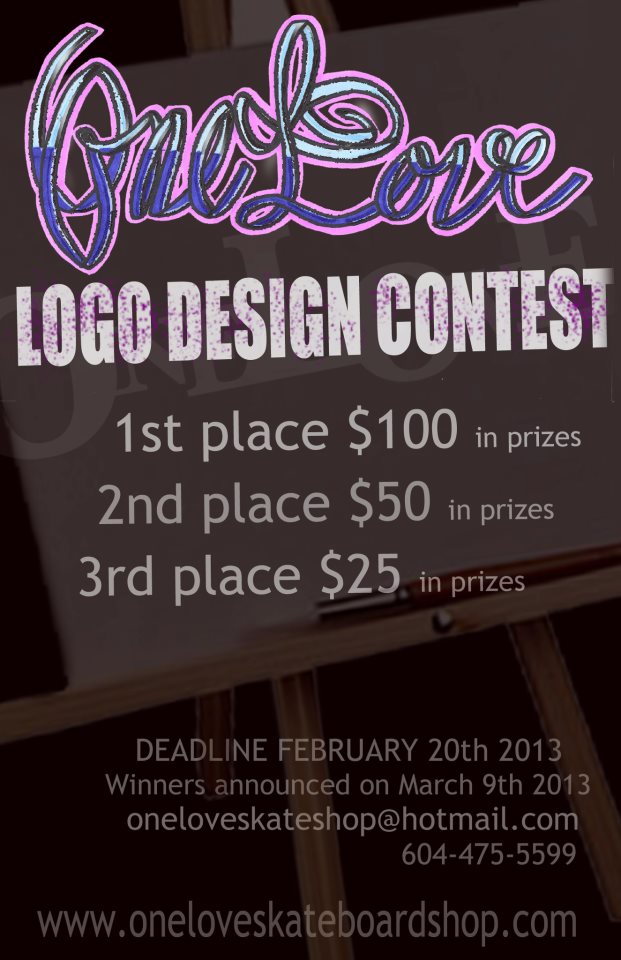 All you artists and graphic designers, One Love Skateboard Shop has put out a contest to see who can design their next Logo. It's pretty simple, make a design, email it in.
Winner gets $100 in prizes from the shop.
You got till February 20th to submit your design and the winners will be announced at the Kick Off Contest in Pitt Meadows on March 9th, 2013.