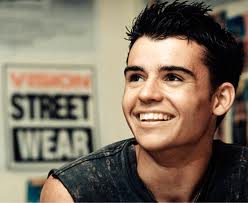 Man, I got so much footage at the Finals on Monday. I'm still uploading it into my editing program. The final article along with a compilation video will be posted by Friday or Saturday. I know you're all waiting to see some wicked performances, so here's a little bit to get you going.
These were the demos that some of the Pros put on during their introductions prior to the actual Finals, along with Shaun Gladwell's final run in the Amateur Division – 1st place finish – and a solid example from the master, Kilian Martin showing off why he is considered to be the next biggest name of Freestyle Skateboarding. Mind Blowing.
Just to give you a dose of what you're going to see in the upcoming video,
Enjoy.
Kilian Martin – Demo
Stephan Albert – Demo

Guenter Mokulys – Demo

Mike Osterman – Demo

Per Canguru – Demo

Rene Shigueto – Demo

Shaun Gladwell – Final Run in Amateur – 1st Place finish

Stefan "Lillis" Akesson – Demo