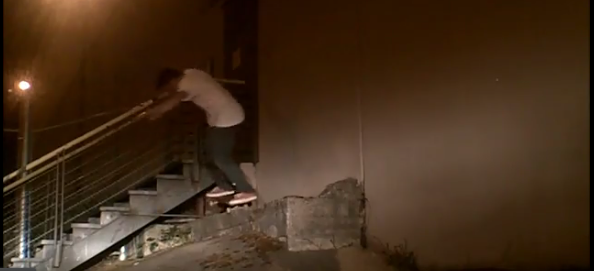 Yeeeaaaaaah! D.L.! Dave Levington!
Straight outta Langley!
Dave called me the other day and told me about a couple of videos he's been putting on Youtube of some of his older footage, and what looks like some newer stuff. It's tough to be any type of athlete as you get older, especially a skateboarder. All the things you used to do so easily become difficult due to less strength, more weight and mental arguments inside your head. But some people are truly "skaters for life" and D.L. is definitely one of those people, just like me.
Check out Episode 1 of Cap'n Old Ballz and recognize the skills of a true skateboarder. The tricks might not be the most bangin' for the insane standard of today's generation, but the style says it all. Keep it up Dave.
Keep an eye out for more episodes of Cap'n Old Ballz coming up featuring other skateboarders of the past who can still rip it up…