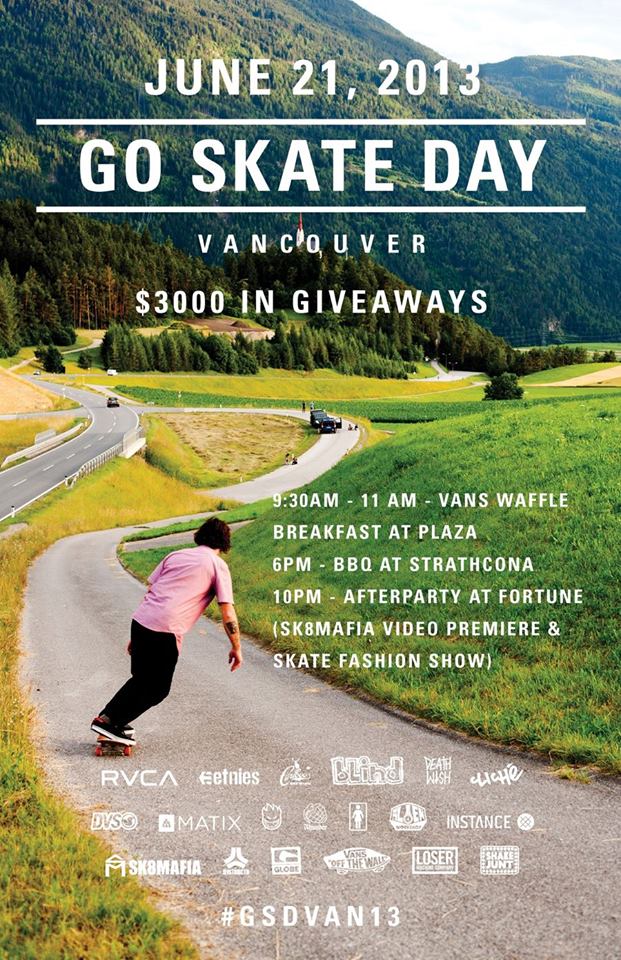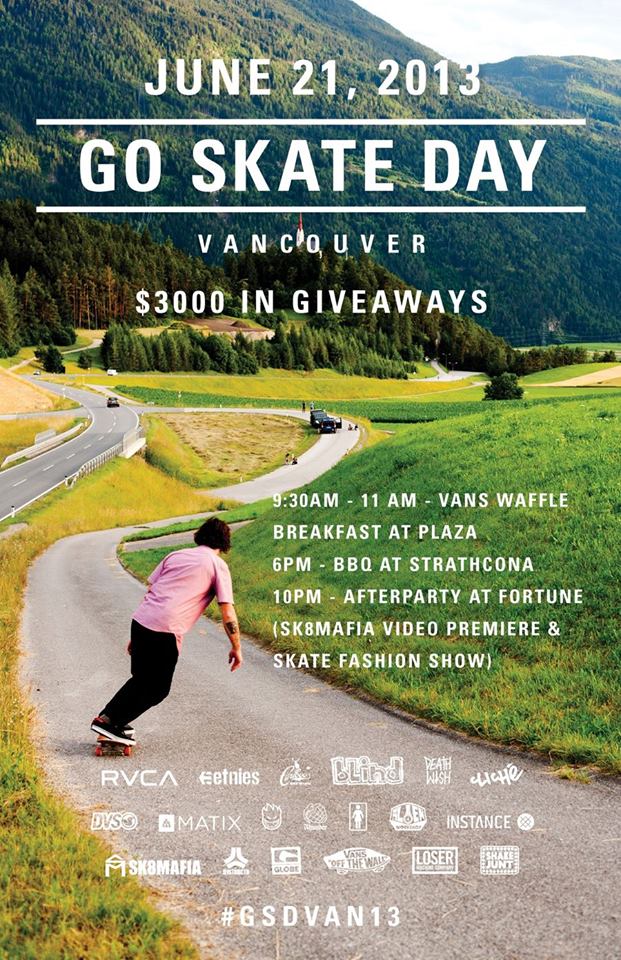 Less than a week away from one of the most anticipated days of the year if you're a skateboarder. Go Skateboard Day is celebrated around the world now and every skater knows about it. Different shops and skate companies all over the place will be hosting events at local skate parks for kids and adults of all ages to come out and enjoy. Living where we do, there's always lots going on but the main one is always the Vans Waffle breakfast at the Skate Plaza downtown, followed by some street barging and then a trip to Strathcona Park. All the kids usually tag along on this portion of the day and it's worth coming out just to see the young bucks goin' wild. But if you're stuck at work all day, or that whole scene just doesn't appeal to you, then you might be hittin' up the Hastings Bowl for a little BBQ action and shredding. This is where the hardcores hang and the kids don't always fit in. After that there's an afterparty at The Princeton Pub 1901 Powell Street where bands The Tubuloids, Futur Tits and SELFIST will be blowing ear drums. I'm sure it will be a drunken display of democratic rebellion. Sound like fun.
But if you don't wanna go there, there's the afterparty and Sk8 Mafia video premiere at the Fortune Sound Club as well.
It all begins at 9:30am – June 21st, 2013
Go Sk8!