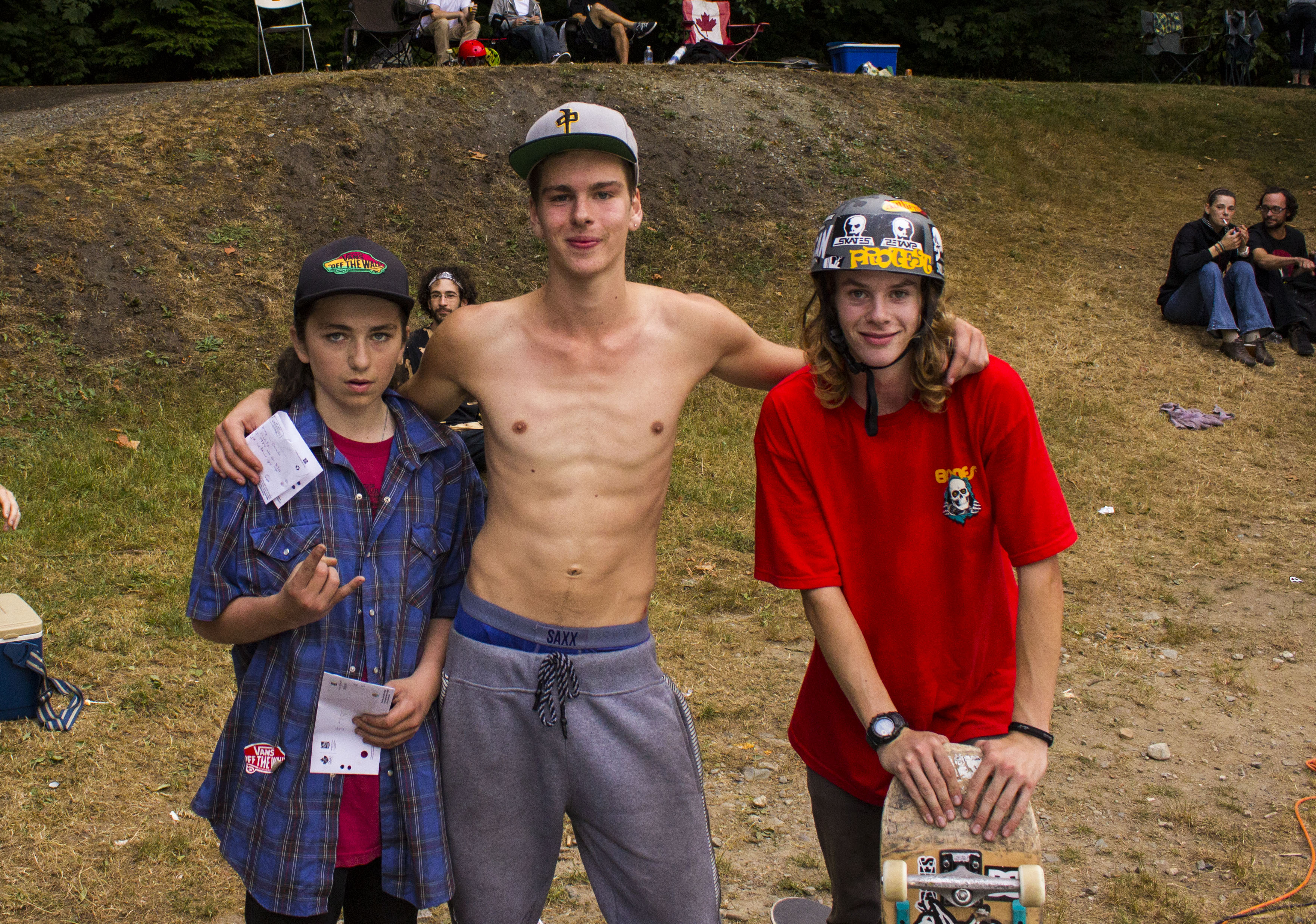 What a great weekend filled with great skating and great people. The day after The Van Doren Invitational everyone got straight back to skating in the 2nd stop of the Bowl Series #21 at Griffin Bowl in West Van. Griffin is the place where you get there and don't know what's going down that day, sometimes it stays super mellow, and sometimes it gets wild. This year was awesome.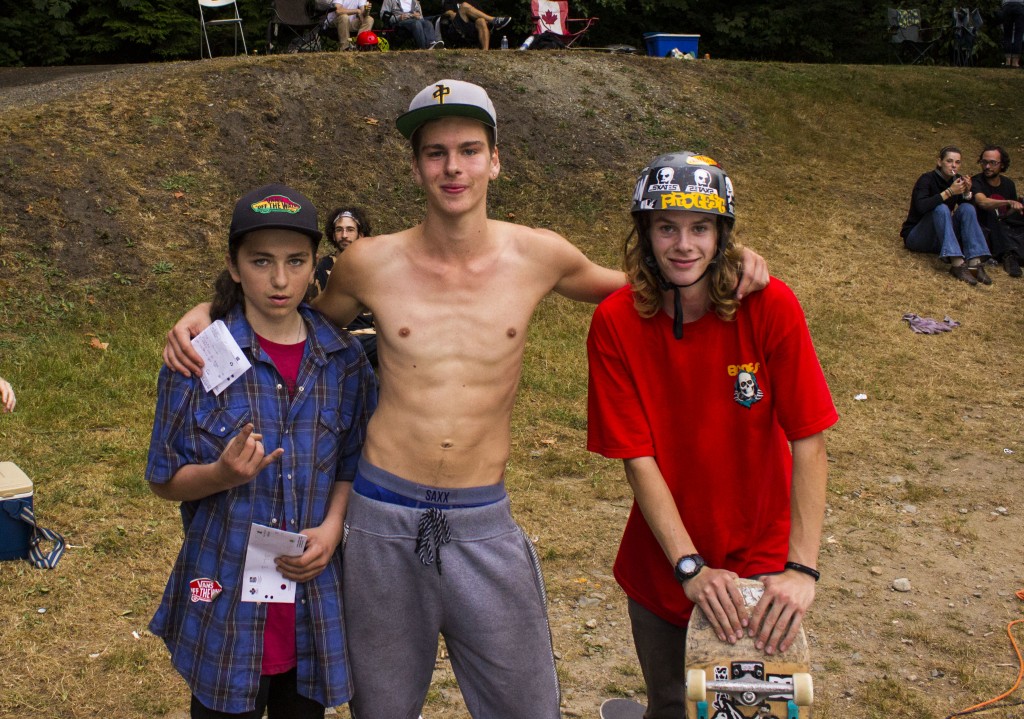 After a little rain delay and the bowl was forced to dry up the Beginners did their thing. All of them shredded the bathtub but little 5 year old Kaelen Faux used the whole bowl, and the obstacles on the outside to take his first ever 1st place. That was cool.
Intermediates and ladies all shredded and the crowd was pumped but it was Advanced they were waiting for. With over 25 people in the jam it was gonna be tough but Eve Feaver, Andy Anderson, Merrick Orr and Cam MacGregor made it easier to pick the winners as they ripped the place up. Merrick and Cam both hit up insane gaps that had never been done before and Eve and Andy literally skated the entire park and laid down hundred of tricks each. Cam MacGregor finished it off with a humungous transfer ollie into the deepend from the bottom of the Virus roller but it wasn't enough to take the win. Andy Anderson reminded everyone why he was King of the Bowls at age 15 as he flew through to victory.
Another great day of summer 2015, thanks everyone
Andy Anderson
Merrick Orr
Cam MacGregor
Eve Feaver